Ladies Body to Body Massage

24 Hours (Midnight requires advance booking)
Gentlemen Body to Body Massage

24 Hours (Midnight requires advance booking)
Whatsapp us now:

(+65) 9821-7188 (Singapore)


to make an appointment

All prices quoted above are nett price.

Whatsapp Us Now

Wechat us now:

Scan the QR code below or add our ID : Marinabay-luxurygift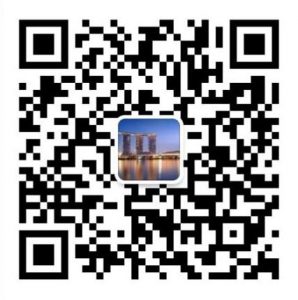 Outcalls only. Hotels, Condos and Private Apartments are welcome.
Sensual massage is a most relied-on practice for sexually-aspiring men and women. The essence of sensual massage is not about orgasm, although this can be a pleasant and welcomed side effect. This form of sensual massage allows the receiver to surrender to a form of pleasure he may have not experienced before. Once the receiver and the giver relax into the mesmerizing effect of sensual massage, they can consider themselves lucky to experience the sensual massage in Singapore
The best sensual massage Singapore and Hong Kong has to offer
A sensual massage is the use of massage techniques to achieve or enhance intimacy. Massages have been used for medical purposes for a very long time, and their use for erotic purposes also has a long history. In today's world, erotic massage is used by some people on occasion as a part of making out, either as foreplay or as the final intimacy act. Erotic massages typically feature massages in the erogenous zones of the body to increase the intimacy desire.
Pricing for sensual massage
A body to body massage, coupled with Swedish massage and a sensual massage will leave you feeling refreshed and rejuvenated like never before. Each massage girl in our staff has been highly trained to deliver a variety of massage services.
The body to body massage is the practice of rubbing and kneading the body using the hands. It is also called body massage, is a massage that completes the panel of erotic massage proposed in the centers and massage parlors of East and West. This erotic massage is by no means a recent invention.
Body to body massage is both a manual and body approach. In other words, the massage is performed with the hands, but also with the whole body. Body to body massage is essentially an erotic massage. During a massage, a massage therapist will apply gentle or strong pressure to the muscles and joints of the body to ease pain and tension.
Our gentleman clients will be serviced by our highly skilled therapists (male or female, depending on your preference). All of our therapists are very well trained, friendly and fun.